Synonymous with 'The Taverners,' is Founders Day set in the scenic Stanford Hall grounds, it has become one of the major UK events in the 'old bike' calendar.  From humble beginnings almost fifty years ago with just a hundred or so visitors and half a dozen people selling surplus bike bits out of their car boot or laid out on the obligatory 'paste table' the event has grown in to a vast slick and professional operation.
  Originally the event took place on the area to the right of the driveway with a small 'arena' to the back of the hall, nowadays there is a large arena to the front of the hall along with an autojumble nearing 300 pitches in number and taking up the whole area to the front of the hall.  'Happy' Hamrax is remembered as one of the first commercial paying companies to attend with money only changing hands if they'd had a good day – oh how things have changed!
  In recent years the attendance levels have grown to around the 4000 mark or more if the weather cooperates, even with the challenges the weather threw at us in 2012 around 3000 visitors made the pilgrimage.  There will be no such problem in this year as the organizing committee have booked good weather in advance . Plus which other event allows you to see everything from an FS1E to Brough going around the arena. It's also worth having a wander round the bike park as there are many very nice bikes actually ridden to this event.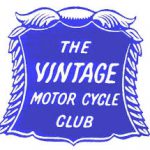 This years event will be held on the 24th July

The Theme for this year is Flat Tankers /Veteran and Specials. We will have over 300 autojuble stalls selling BIKE related items, a beer tent on site, Camping will be allowed on the Saturday night and we have a trick trials rider doing a couple of shows on the day.
Autojumblers at Founders Day please read this
We have arranged with the Hall that you can camp on your pitches for free as per previous years ( pre covid). You will have 2 free camping spots on your pitch.
Any more than 2 free campers per pitch will need to be paid for at a cost of £10 each. You DON'T need to contact the hall with regard to camping if you are an autojumbler.
So PLEASE DON'T phone the hall over this matter.
Camping forms for other campers  will be available later in the year