The Taverners Leicester annual Road Trial and is one of the most popular 'road' events of the season. Back in the fifties (according to some of our more senior members) it was a mix of 'flat tankers', numerous motorcycles and sidecars with the more affluent riding the latest solo BSA A10s, Triumph Thunderbirds and the like with one or two Vincent's, Norton's and Velocette's thrown in.
 Nowadays the trial is strictly for the tarmac with an optional off road route for the more adventurous and we meet at a pub/restaurant, returning for a civilized lunch before heading out for the afternoon session. Mileage for the event has always remained around the 70 – 80 mile mark with a high percentage of finishers. We've also retained similar numbers of participants with anything from fifty plus bikes taking part along with the obligatory road safety question checkpoints.
  The routes usually consist of a 50 mile route in the mornign and a 40 mile route in the afternnoon with a lunch at the start venue. There is a shorter route for low powered machines and a green ;ane route for the off roaders. So if you fancy a relaxed and fun day out then download the entry form and pop along. The forms are usually available to download from the end of June.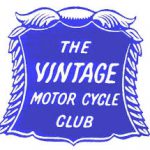 28th July 2022

I have just uploaded the regs for this years event. It is being held at The Castle Inn Caldecott near Uppingham . The date for this event is the 18th Sept.
If you fancy a nice relaxed day riding either a green lane route or road routes then come along. The entry cost also includes a very nice carvery at lunch time.
To download the regs click below