This is the page where you can check out all the latest VMCC and Taverners section news and info.
Please note I have had my facebook account hacked into and have since lost control of both it and the Taverners facebook page. So please use the icon in the menu to find our new facebook page. Please unlike or unfollow the old page as I will no longer be able to update that page.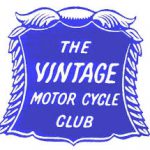 21/5/2020

This statement is in reply to the the email which was being passed around last week.

Statement from The President
Members will be aware that the Board of Directors of the VMCC are at present seeking to address
the Club's financial losses, which are expected to be in the order of £100,000 this year. If significant
action is not taken, this gap between income and expenditure would continue to increase each year.
Within three or four years the Club's reserves would be exhausted and the VMCC would be
insolvent.
The underlying causes of these losses are understood. They were discussed at the AGM, and in the
Journal in April. They are the result of reduced subscription income from a declining membership,
the loss of "sponsorship" from companies such as auction houses who no longer see it as good
business to support the VMCC financially, and above all a very significant reduction in the level of
insurance commission we receive with this being likely to drop to zero in 2021 as a result in changes
in the motorcycle insurance market. The Board has looked at all suggested options to increase
income, and has concluded that nothing has even the potential to deliver net profits on the scale
required.
Something must be done: it is not an option to do nothing. Some weeks ago, the Board concluded
that there is no alternative other than to limit the scope of the activities undertaken by Allen House,
and thereby to significantly reduce costs. I am aware that a good many members have for some
while felt that this should be done anyway, but understand that the Board considers it is now a
matter of absolute necessity rather than desirability. Against this background, on 5th June the Board
released a statement to Sections and members saying that it had begun a formal consultation process
with the Club's employees in relation to a staffing restructure at Allen House which could lead to
redundancies. The Board also said that because such a process is confidential, no further
information could be given until it is complete.
In the interim, and during a period when the Board itself can make no comment, rumours have been
widely circulated within the Club as to how the restructuring process is being taken forward, what
the outcomes will be, and about the Board's longer-term plans. As President, I have held it to be my
duty to carefully consider all that I hear, and to investigate where I feel it appropriate. This I have
done, and can report that the Chair of the Board has responded in detail to all of my questions, and
with great open-ness. I feel I am fully aware of all the facts, although the same legal and
confidentiality issues as bind the Board mean that I cannot at present disclose much of what I know.
I can, however, use what I know to provide Sections and members with some clear and confident
reassurances.
There will be no ongoing secrecy. For a few short weeks the requirements of employment law will
continue to severely limit what the Board can say, but once the current process has concluded I can
assure you the Board will produce a full report. The Board Statement on 5th June promised full
detail for mid July and publication in the August Journal, and I understand that remains the
expectation.
The staff restructure and the associated redundancy consultations are being undertaken in a
sensitive and methodical way, in full accordance with best practice in employment law. In this, the
Board has been and continues to be advised by a qualified and very reputable independent specialist
and has been carefully following the legal and human resources guidance it has received.
The Chair has assured me that when the Board Minutes covering all of this are published in July, they
will show that all decisions have been taken by the full Board in the manner set out in the Club's
constitution. He explains that a minority within the Board has consistently opposed the change
process, and that certain Board Members have at times found it hard to accept the majority vote.
However, no alternative has been proposed by the minority Board Members.
Since I began to be involved with the Board late last year, I have seen no evidence to support the
rumour that part of the Board's response to the Club's financial difficulties might involve selling off
the Club's bikes or its heritage collections in the Library. I have directly challenged the Chair on this
matter, and he assures me that no such proposal is even on the agenda, and that if it were even to
be suggested he would be first in line to strongly oppose it. Indeed, he tells me that the Board is not
far from being ready to put a consultative proposal to members, to change the Club's constitution in
ways that would give legal protection to its heritage collections.
The need to make major cost savings at Allen House may have an impact on the way in which
national events are organised in the future, but at Board level I see no sign of any lack of enthusiasm
for, or commitment to, such events. What I do understand is that the Club simply can no longer
afford to have as much done for it by paid staff as has been the case for many years, and in future
members will inevitably have to do more themselves. To an extent, this takes us back to where we
were before insurance commission, but that is the consequence of things outside our control and
hardly the fault of the current Board. As I understand it, the Board's view is that once we know the
situation with Allen House, plans for how things will work in the future should come out of
discussion within the membership and with Sections, rather than be delivered from the centre as a
set of instructions. This seems to me to be the right approach.
First and foremost, we are a club interested in old motorcycles, and whilst we may wish that
everything could remain the same, we are in a situation where we need to move forward and be
financially sound to continue. I know that lies at the heart of everything the Board is doing. I am
confident that the Directors are acting in the absolute best interests of the VMCC, and that
members should let them do the job they were elected to do. I fear, however, that there is a move
underway to undermine due process and cause as much damage as possible. I urge you all to wait
for full details before commenting, speculating, and spreading rumours.
Mike Wills
VMCC President
22/05/2020
VMCC
Press Release – Banbury Run
With regret, the VMCC have decided that this year's Banbury Run will not take place. Despite our attempts to save the event by moving to a later date in August, restrictions on events of the size and scale as Banbury are likely to remain in place for several months. This would have been the 72nd running of the world's largest gathering of pre-1931 veteran and vintage motorcycles.
All entrants will receive a full refund, but this may take a little l
onger than normal due to reduced staffing levels within the office.
The VMCC are taking the remainder of 2020 as an opportunity to do a thorough review of our plans for 2021, as the majority of VMCC members are first and foremost active riders and feel that veteran and vintage machines belong on the road and track, not hidden away gathering dust.
Whilst large gatherings are likely to continue to be impossible, we expect that quite soon smaller social runs could be allowed, providing distancing measures are in place and full notice has been taken of all relevant government advice. The VMCC are actively working with a coalition of other large motorcycle organisations and the Government to progress the interests of motorcyclists as the UK starts to come out of lockdown.
14th May 2020

Founders Day 2020
The Taverners Committee have carefully considered the government's rules and guidance and the particular circumstances of the Founders Day event and have decided that the event is cancelled for this year. We look forward to organising Founders Day 2021 and celebrating 75 years of the VMCC.
Autojumble applications will be returned by post over the next few days.
Mark Wills
Chairman (Taverners)
Regarding our calendar of events – we will continue to review government guidance relating to our events and will announce events to take place as and when we make decisions regarding those events – please watch this space. The Annual Dinner for 2020 has been cancelled
Press Release from the VMCC – Festival of 1000 Bikes
Mallory Park 11th & 12th July 2020
7th May 2020
After long discussions with partners and within the club itself the Vintage Motorcycle Club have come to the decision that given the UK Government guidelines for exiting the lockdown, the Festival would not be viable and could not be safely run for participants, staff and spectators while still providing the ultimate classic track weekend that it is known for.
As can be imagined this was an extremely difficult decision and the club only came to this after exploring a number of alternatives and always in the hope that they could
start to get back to some level of normality by July.
All entrants will receive a full refund but this may take a little longer than normal due to reduced staffing levels within the office.
The VMCC though are taking this opportunity to do a thorough review of 2021 as the majority of VMCC members first and foremost are active riders and feel that classic bikes belong on the road and track, not hidden away gathering dust.
Whilst mass gatherings are likely to continue to be prohibited, smaller social runs which are predominately outdoors and allow for social distancing could be allowed to resume in the future whilst at all times taking notice of any government advice. The VMCC are preparing for options, and are actively
working with other large motorcycle organisations to progress the interests of motorcyclists in lockdown exit.
Given the enforced time spent in lockdown there should be no excuses for unbalanced carburettors, noisy tappets and rusty spokes, let's hope the glorious weather also continues to play its part.
Thank you.
28/04/2020
We are arranging to have a Zoom ( Virtual) section commitee Meeting around the middle of May. To discuss all of our upcoming events . So please keep checking back here for the latest news.


14 /4 /2020
Calendar News
I am just updating our online Calendar. Plase note any events with (TBC) in the listing are subject to change

1/ 4/ 2020
Founders day news
Please note that as of this date Founders Day is still going ahead. But we as a section are in constant contact with stanford Hall with regard to our event and Founders Day. We have pencelled in a date in August as a fallback date if we are unable to use the 19th July.
Wrinkly Run News
Given the current situation with the Virus. Roger has decided he doesn't want people coming round to his house with the Lurgy. So he has decided to cancel all of his wrinkly runs for this year
Other event news
We as a committe have decided to cancel all events until the end of May due to the current virus. This may well be extended as we get updated on the new guidelines. I have been unable to get out to start sorting out the road trial this year. So this event will be a suck it and see event as well.