This is the page where you can check out all the latest VMCC and Taverners section news and info.
Please note I have had my facebook account hacked into and have since lost control of both it and the Taverners facebook page. So please use the icon in the menu to find our new facebook page. Please unlike or unfollow the old page as I will no longer be able to update that page.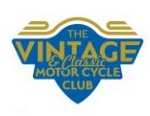 02/08/2023

There was an issue with the road trial regs I uplaoded which meant Micks details were missing. Either download the new version I have uploaded or  send them to him here


Road trial Regs 2023v4



Mick Bemrose
25 Farleigh Ave
Wigston
Leics
LE18 1DN
07747 805531

25/07/2023


The date for Founders Day 2024 has been confirmed as the 21st July. You will have to download an autojumble form from here in late February

More details to follow.

25/07/2023
The road trial regulations are available to download from the road trial page.
we have also heard some rumours regarding next years founders day and it not being held at the hall.
Please read this for the facts



Yes the wall of death was asked to move. But that was on wenesday morning as they were setting up. I received a call from the house to pop over as there was an issue. They were setting up in direct line of sight of the halls wi fi radio mast that they use to take card payments. So we ended up moving them to their current spot. It wasn't an issue for anyone and the hall are very accomodating for us. It was only the 2nd year they had used this system so neither our section or Ken Fox knew about this. So next time we are forwarned.
So if you hear this being said again then please put people right as we get this sort of thing said every year.

9/06/2023
I have uploaded the latest version of our calendar. We are now on version 3
Get it here Taverners Section Calendar 2023_3rd edition