This is the page where you can check out all the latest VMCC and Taverners section news and info.
Please note I have had my facebook account hacked into and have since lost control of both it and the Taverners facebook page. So please use the icon in the menu to find our new facebook page. Please unlike or unfollow the old page as I will no longer be able to update that page.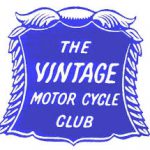 22/05/2020
VMCC
Press Release – Banbury Run
With regret, the VMCC have decided that this year's Banbury Run will not take place. Despite our attempts to save the event by moving to a later date in August, restrictions on events of the size and scale as Banbury are likely to remain in place for several months. This would have been the 72nd running of the world's largest gathering of pre-1931 veteran and vintage motorcycles.
All entrants will receive a full refund, but this may take a little l
onger than normal due to reduced staffing levels within the office.
The VMCC are taking the remainder of 2020 as an opportunity to do a thorough review of our plans for 2021, as the majority of VMCC members are first and foremost active riders and feel that veteran and vintage machines belong on the road and track, not hidden away gathering dust.
Whilst large gatherings are likely to continue to be impossible, we expect that quite soon smaller social runs could be allowed, providing distancing measures are in place and full notice has been taken of all relevant government advice. The VMCC are actively working with a coalition of other large motorcycle organisations and the Government to progress the interests of motorcyclists as the UK starts to come out of lockdown.
14th May 2020

Founders Day 2020
The Taverners Committee have carefully considered the government's rules and guidance and the particular circumstances of the Founders Day event and have decided that the event is cancelled for this year. We look forward to organising Founders Day 2021 and celebrating 75 years of the VMCC.
Autojumble applications will be returned by post over the next few days.
Mark Wills
Chairman (Taverners)
Regarding our calendar of events – we will continue to review government guidance relating to our events and will announce events to take place as and when we make decisions regarding those events – please watch this space. The Annual Dinner for 2020 has been cancelled
Press Release from the VMCC – Festival of 1000 Bikes
Mallory Park 11th & 12th July 2020
7th May 2020
After long discussions with partners and within the club itself the Vintage Motorcycle Club have come to the decision that given the UK Government guidelines for exiting the lockdown, the Festival would not be viable and could not be safely run for participants, staff and spectators while still providing the ultimate classic track weekend that it is known for.
As can be imagined this was an extremely difficult decision and the club only came to this after exploring a number of alternatives and always in the hope that they could
start to get back to some level of normality by July.
All entrants will receive a full refund but this may take a little longer than normal due to reduced staffing levels within the office.
The VMCC though are taking this opportunity to do a thorough review of 2021 as the majority of VMCC members first and foremost are active riders and feel that classic bikes belong on the road and track, not hidden away gathering dust.
Whilst mass gatherings are likely to continue to be prohibited, smaller social runs which are predominately outdoors and allow for social distancing could be allowed to resume in the future whilst at all times taking notice of any government advice. The VMCC are preparing for options, and are actively
working with other large motorcycle organisations to progress the interests of motorcyclists in lockdown exit.
Given the enforced time spent in lockdown there should be no excuses for unbalanced carburettors, noisy tappets and rusty spokes, let's hope the glorious weather also continues to play its part.
Thank you.
28/04/2020
We are arranging to have a Zoom ( Virtual) section commitee Meeting around the middle of May. To discuss all of our upcoming events . So please keep checking back here for the latest news.


14 /4 /2020
Calendar News
I am just updating our online Calendar. Plase note any events with (TBC) in the listing are subject to change

1/ 4/ 2020
Founders day news
Please note that as of this date Founders Day is still going ahead. But we as a section are in constant contact with stanford Hall with regard to our event and Founders Day. We have pencelled in a date in August as a fallback date if we are unable to use the 19th July.
Wrinkly Run News
Given the current situation with the Virus. Roger has decided he doesn't want people coming round to his house with the Lurgy. So he has decided to cancel all of his wrinkly runs for this year
Other event news
We as a committe have decided to cancel all events until the end of May due to the current virus. This may well be extended as we get updated on the new guidelines. I have been unable to get out to start sorting out the road trial this year. So this event will be a suck it and see event as well.
VMCC head office Virus update
Dear Section Secretaries
As we are sure you are aware, the next steps in the Government's approach to the Coronavirus outbreak have recently been announced. The Prime Minister, alongside the Chief Medical Officer and Chief Scientific Officer, indicated that the United Kingdom is moving into a 'Delay' phase, the aim of which is to push the peak of the outbreak into the summer so as to give as much time as possible for further research into the virus and to ensure that the NHS is as prepared as it can be. You will also have seen the more focused recent advice in relation to those over the age of 70, which describes a significant proportion of the Club's membership.
The VMCC is by a long way the largest and best-known vintage and classic motorcycle club in the UK, and we feel we have a responsibility to show a clear lead in reacting to the situation with Coronavirus, as well as a duty of care to our members and our staff. Against this background, the Board's position is as follows. For the duration:
• Section meetings should be suspended;
• the Club should not attend shows and suchlike;
• runs that involve a substantial amount of on-the-day organisation, and thus contact between participants and people such as marshals, sign-on staff or caterers, should be postponed or cancelled;
• formal or social runs may take place at the Section Committee's discretion, but should not include pre-run gatherings or stops at cafes, public houses or suchlike: if that is not practicable, the event should be postponed or cancelled.
Sections are also asked to consider the situation of elderly or infirm Section members who may need live alone and/or need additional assistance at this difficult time. Phone calls would in general be better than house calls, but please do think about those who may need a hand or a friendly voice that cares.
The situation with major events such as Banbury and 1000 Bikes is a little less clear, but contingency plans are being investigated. Neither the Government, the ACU or the MSA, have so far said that public events of this type may not take place., but our anticipation is that this year's nationally-organised events are likely to be postponed or cancelled. We cannot, however, confirm this until we hear officially from the appropriate regulatory authorities or the sites where these events are due to be based.
The Founder's Relay Rally planned for Sunday 3rd May will be postponed until later in the year, provided a date can be found. The Rider's Sheets for this will not now be distributed with the April Journal as originally planned.
As far as Allen House is concerned:
• the Library is closed for the duration, to both enquirers and volunteers;
• no visitors are permitted to enter the building;
• unless absolutely essential, staff will not for now attend external meetings and events.
At present, all of the Club's staff are healthy, but anyone who shows the stated indicators of the virus will be sent home and told to self-isolate for 7 days. If this happens, we cannot guarantee that the office telephone will always be answered. In such circumstances, we ask for your understanding and patience, and suggest that for the duration, wherever possible contact with Allen House should be by email rather than telephone.
An ad-hoc Committee consisting of the Chair, Bob Clark; the Vice-Chair, Richard Thirkell; and Board Member Mario Costa-Sa, has oversight of the situation and I will be reporting to and reviewing matters with them on a regular basis. I fear that in the short term things are going to get worse rather than better, and that it may well be some time before the Club can resume its normal activities.
IAN BOTHAM
General Manager