This is the page where you can check out all the latest VMCC and Taverners section news and info.
Please note I have had my facebook account hacked into and have since lost control of both it and the Taverners facebook page. So please use the icon in the menu to find our new facebook page. Please unlike or unfollow the old page as I will no longer be able to update that page.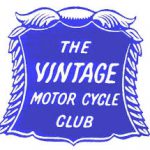 I have just uploaded this years calendar. Please download it from here
Please bear in mind that this is version 2 of our calendar and will no doubt be subject to lots of changes . We haven't included many end venues for our runs as we are still not sure which pubs will be open or if we will be allowed in due to whatever the current road map out is saying.
We fully expect the first few runs to be limited to 6 people and not have an end venue as pubs may or may not be open. So I will update people by email, facebook or the website as and when things change. As you can imagine its a bit of a mare trying to sort anything at the moment.
We have pushed the Glooston Hall run back ( now being held on the 14th Aug) to later in the year as it was only a few days after the rule change so we decided a later date would be better. We are planning to have the chip shop van there ( if they are available) and after what happened last year where we paid for 60 portions of chips and only about 14 people turned up we have decided to make it pre book only. So watch this space for details nearer the date.
The BBQ trial is going to be a 2 day event with camping over allowed on the sat. This will need to be booked in advance so we can both keep an eye on numbers and also stop waifs and strays turning up on the day. It will also be a bring your own food along as well. Pete Monk is your contact for this event.
The Stone House farm run has been confirmed with the farm ( rules allowing).
The Road trial is currently looking for a venue and once the pubs open up I will be making arrangements. But this may be a more streamlined event this year.
The Vintage Bus run people are happy to run the bus for us. But again this will be a suck it and see event as we get closer to the date.
The sporting trials venues have been confirmed ( Pete Monk is now Clerk of the course with Roger still having input)
We have booked Stanford Hall for the 18th July for Founders Day. So keep that date free. We have the Wall of death turning up again this year. This years Themes are 75 years of the VMCC and 100 years of the Moto Guzzi. We will need some help setting up on the Staurday and we will be asking for people to sign up and offer to help. We will be making a list of helpers nearer the date. We always need helpers on the Sunday.
So I think that is about it for now. But bear in mind this calendar is likely to change as when we go thro the year so watch this space.