This is the page where you can check out all the latest VMCC and Taverners section news and info.
Please note I have had my facebook account hacked into and have since lost control of both it and the Taverners facebook page. So please use the icon in the menu to find our new facebook page. Please unlike or unfollow the old page as I will no longer be able to update that page.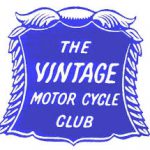 25/05/2022
I have just uploaded the camping form for the Saturday night at Founders Day. Please head over the Founders day page on here for more information. The form can be downloaded either below or from our Founders Day page

24/04/2022

Please note I have uploaded the latest Calendar MKII. Please use the link below to download it.

I will be releasing the camping forms for Founders Day around the end of may
1/3/2022


Autojumblers at Founders Day please read this
We have arranged with the Hall that you can camp on your pitches for free as per previous years ( pre covid). You will have 2 free camping spots on your pitch.
Any more than 2 free campers per pitch will need to be paid for at a cost of £10 each. You DON'T need to contact the hall with regard to camping if you are an autojumbler.
So PLEASE DON'T phone the hall over this matter.
12/1/22
You will find our new MK1 Calendar here. Please note some events are TBC. This means the date is correct we just need to finalise the details.